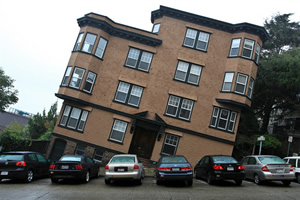 How to List Your House or Business as an Event Venue
Thinking of generating income from your home or business as a possible event, photography or film location venue? List your property on Event Locations Wanted and display your property benefits. Many events call for residential homes, unique locations, estates and business locations for a multitude of projects and occasions.
You may have a vacant warehouse perfect for a corporate event with a theme, or a beautiful location for that perfect wedding. Maybe you have a condo that can be rented on a temporary basis as a honeymoon getaway. Event location and special occasion rental space is needed in a number of situations and is searched for from event planners, location scouts and individuals looking for something different to projects coordinators for  a corporation seeking to have a private party. Maybe your location is perfect for a film or television show. Create a profile and let them know you exist.
Our goal is to connect private and business owners with those seeking venues. Below is a breakdown of the options for creating a profile on the site that includes your photos, details of your property and up to 12 images of your location rental.
Owner Event Venue Profile Listing Options
Images Allowed
Duration
Rate
Free Listing (30 Day Listing -Renew every month free) –Monthly-Includes Detailed Profile, Contact Info and 1 Image
1
1 Month
Venue Package1 (Profile Listing Special) – (3) Months – Includes Detailed Profile, Contact Info and 3 Images
3
3 Months
Venue Package2 (Year Profile Listing) – (1) Year – Includes Detailed Profile, Contact Info and 6 Images
6
1 Year
Venue Package3 (Featured Profile Listing) (1) Year – Includes Listed in Featured Section of Web Site, Top of Search Results and Detailed Profile, Contact Info and 12 Images
12
1 Year
$50.00
TO REGISTER YOUR EVENT LOCATION CLICK HERE